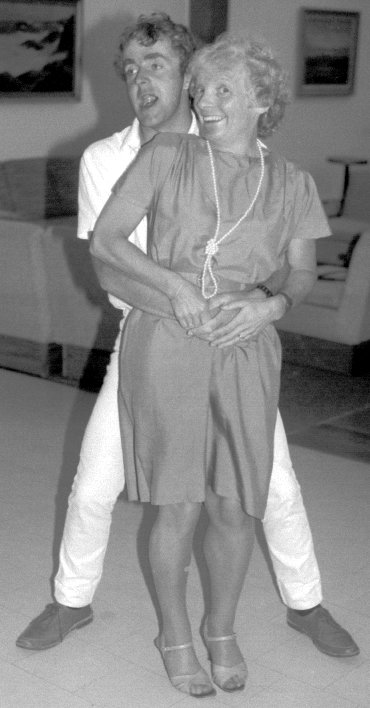 Not enough for Kevan Gibb to carry off the Wayfarer World title, he has to grab Joan Wilson, too!
..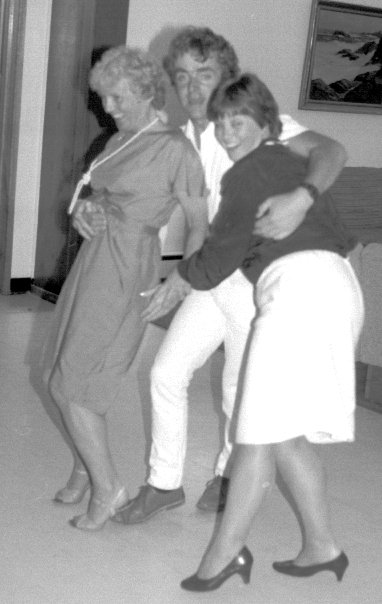 ... and Mary Seraphinoff!
....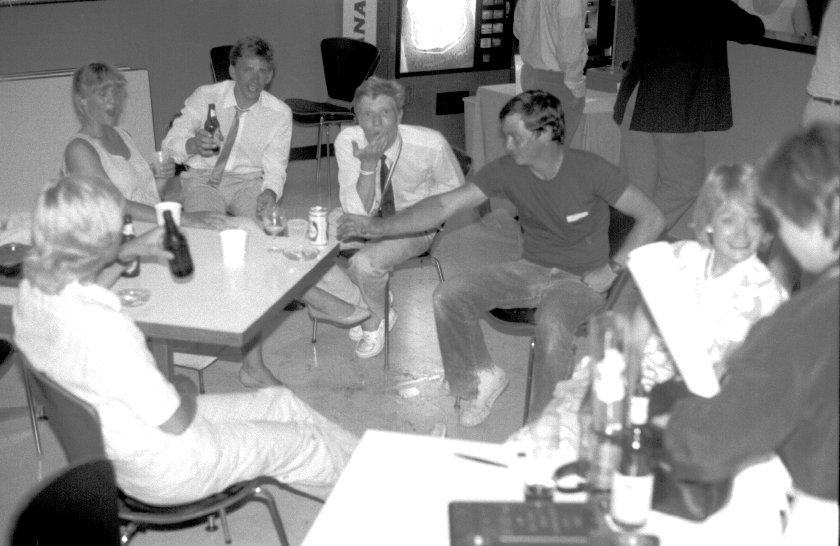 And the parties continue to liven up.
..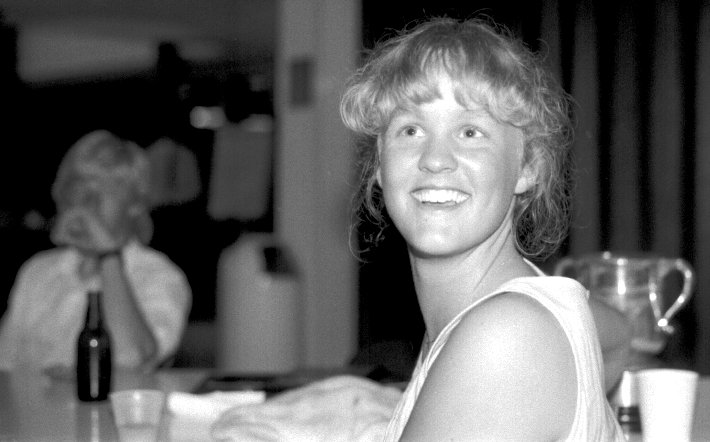 a happy Helen Wilson
..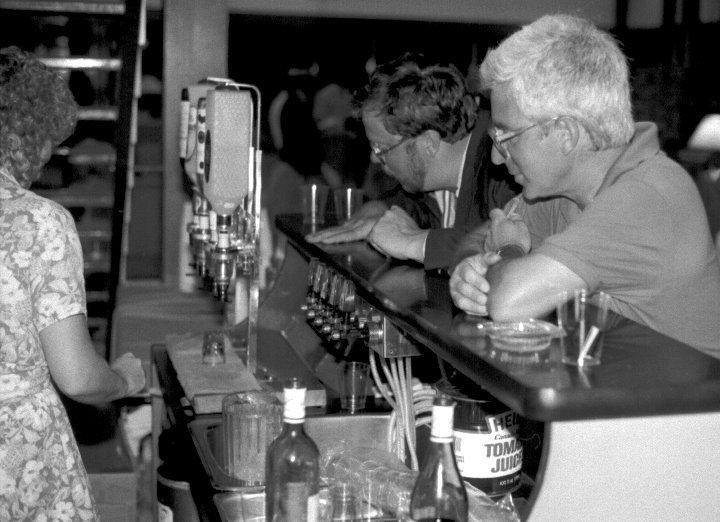 Looking for refills ...
..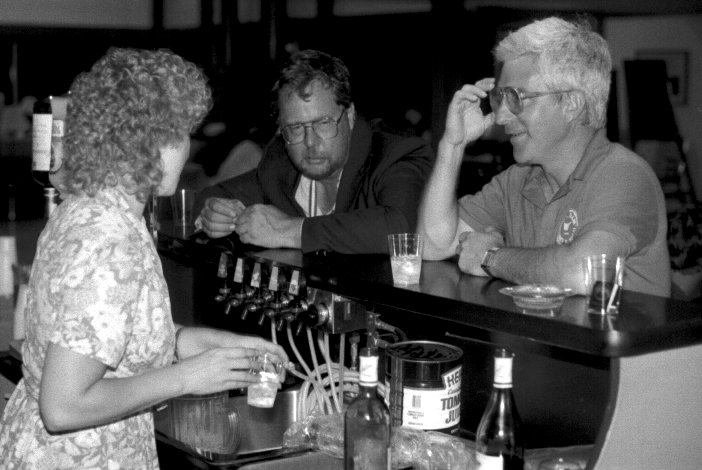 ... Don Gallagher and Dominick Principe (r)
..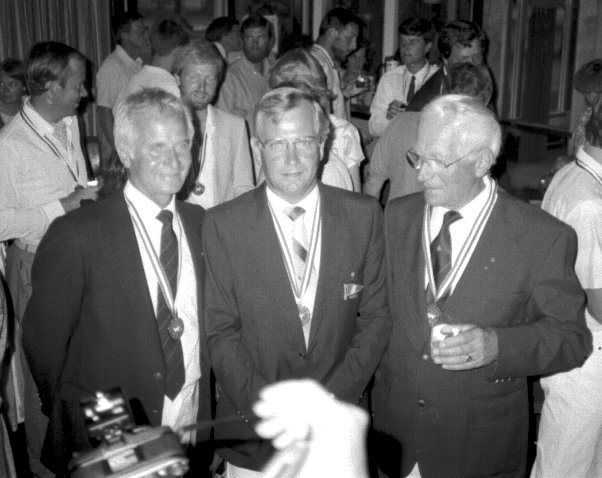 (l to r) John and Martin deBoer with their father, Bill
Three skippers from one family in a Wayfarer Worlds is a record!
..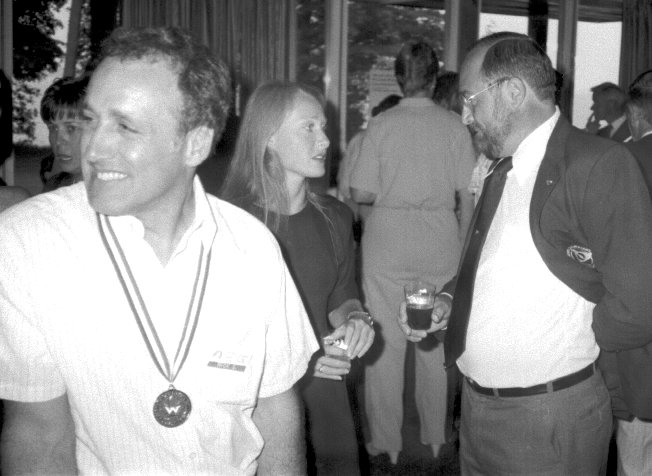 Nick Seraphinoff (l) is happy to be back. He and Mary got a vital business call after race #3 and had to miss the rest of the series but as you can see, he and Mary made it back for the party! Heather Bond and Russ Burrell discuss world affairs behind Nick's back.
..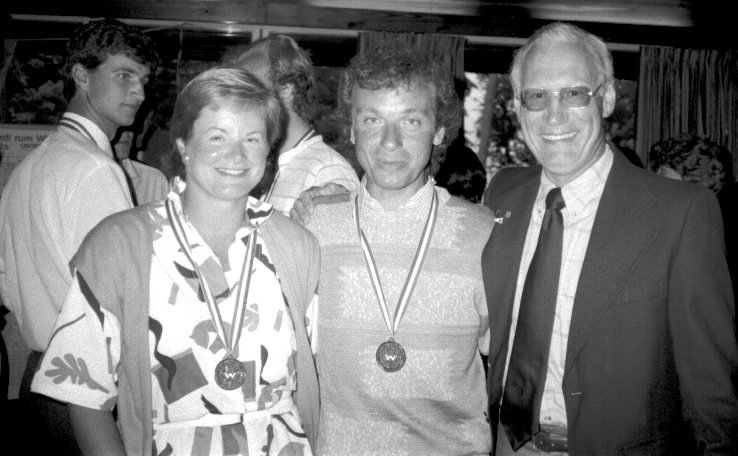 Kathy Love and Uncle Al pose with Ian Porter.
Come to think of it, this is the acme of dressing up for Al.
..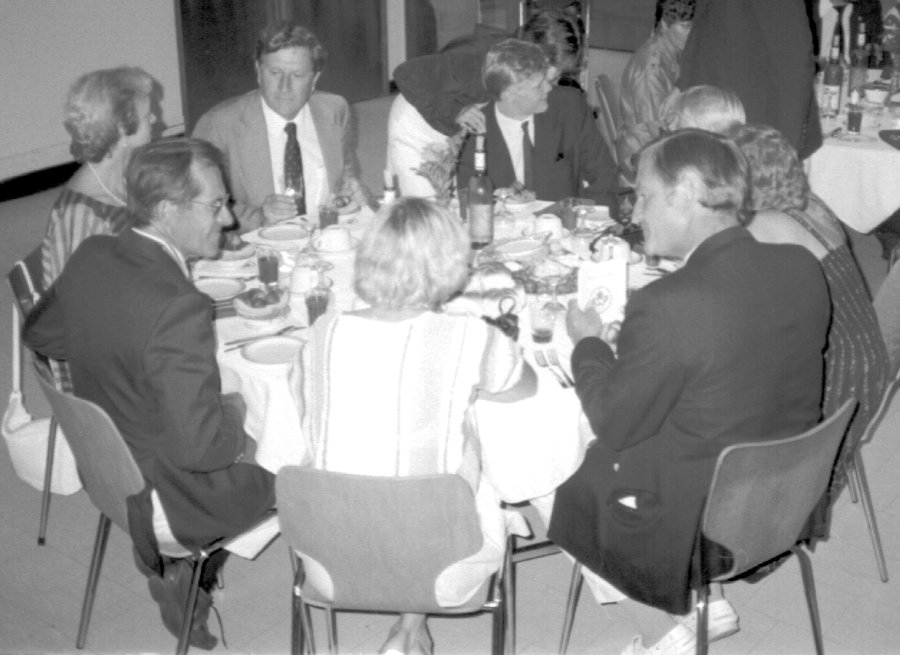 Dinner at last!!
..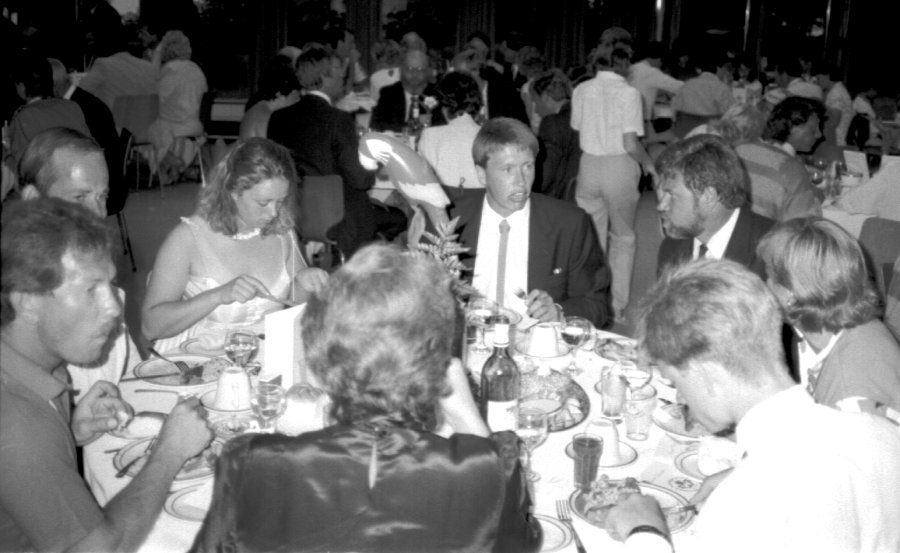 Presided over as it was by Martin's inflatable parrot, this table was doubtless the class of the hall!
..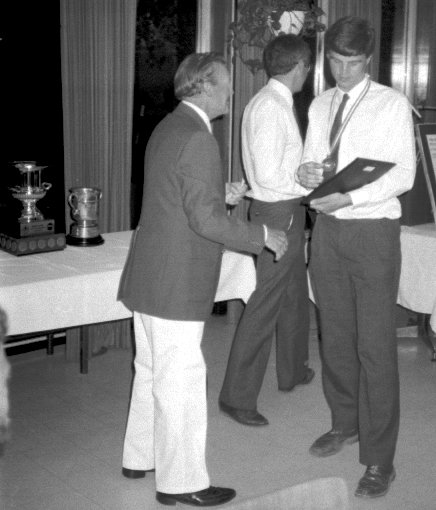 the awards: in 6th place overall, Trevor Newley (going back to the bar) and Giles Bowman.
..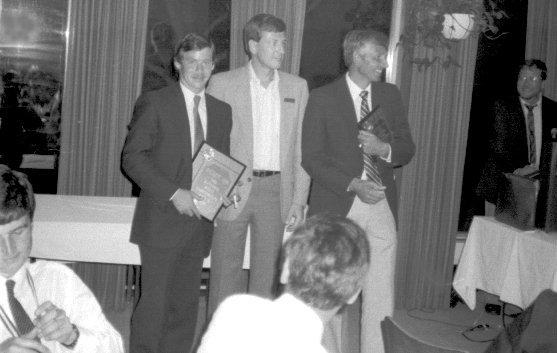 Winners of the 6th race (now the Irish Wayfarer Trophy), Alf Easy (r) and Sandy Clifford (l)
..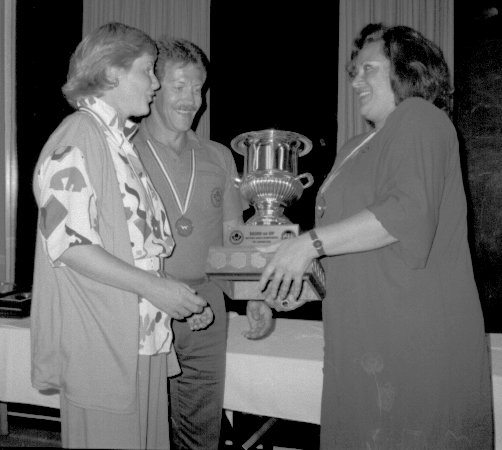 B48: Brian and Cathy Love accept the Bacardi Trophy from ??? for best placing by a Canadian team.
..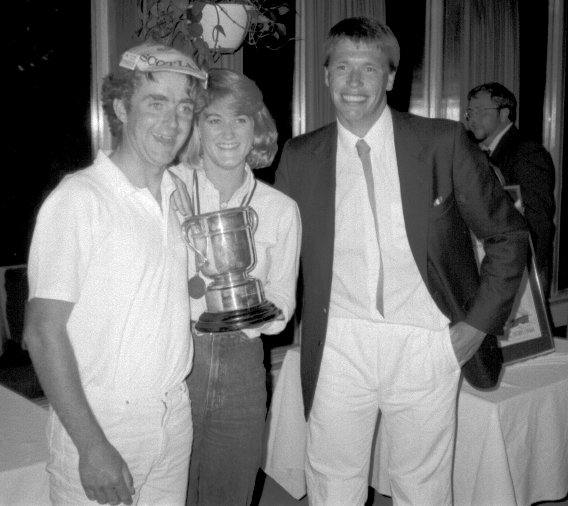 And the 1986 Wayfarer World Champions are Julian Redman (r) and Kevan Gibb,
posing here with their just acquired support team.