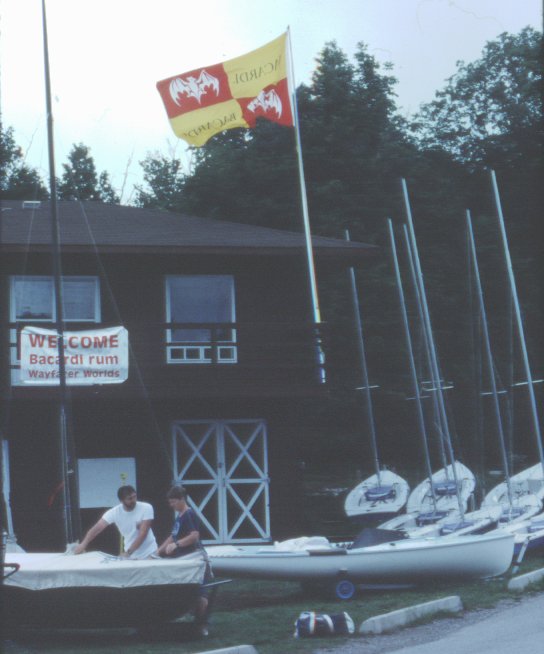 The Bacardi rum flag flies over the Sailing Centre at Geneva Park
as Jimmy and Elaine Clouston from the Orkney Islands finish unpacking their Wayfarer.
..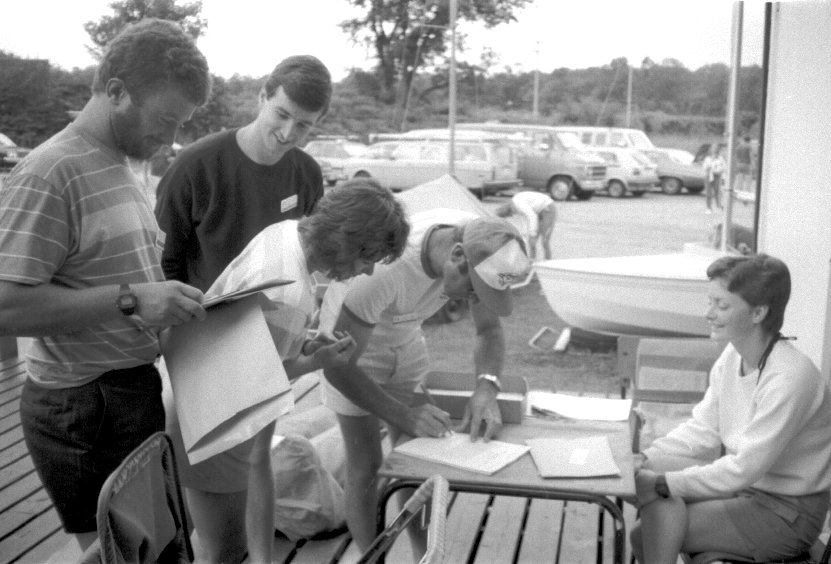 Registration:
(l to r) Richard Stone, Giles Bowman, Sharon Stone and Geoff Hodshon ...
..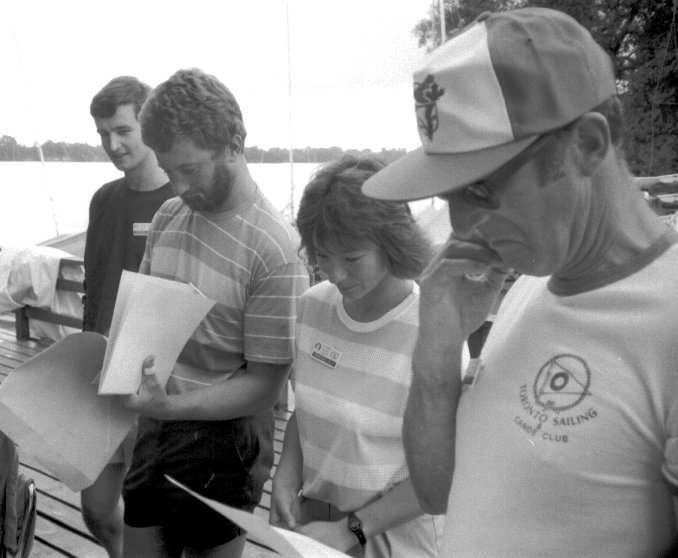 ... complete the registration formalities ...
..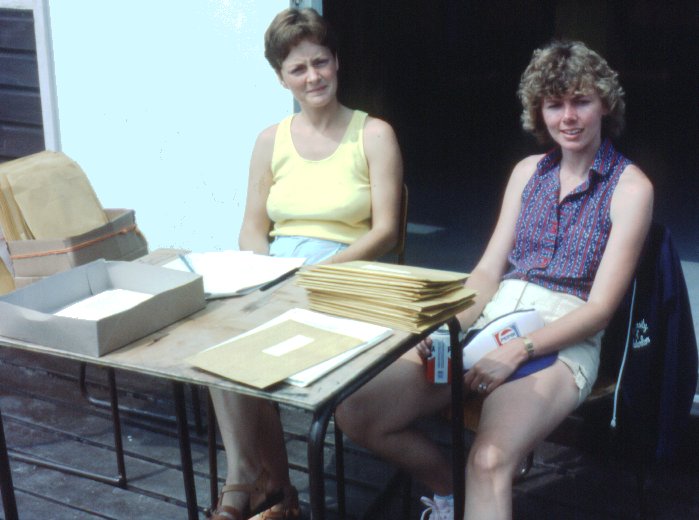 under the eagle eye of Darlene Collins (r) ...
..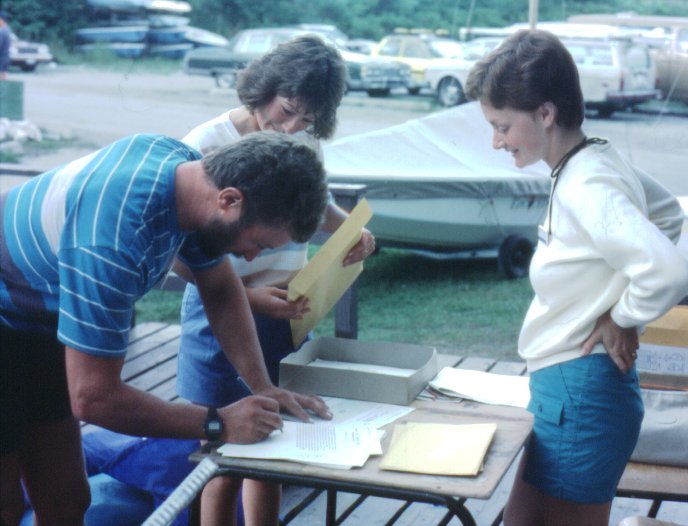 ... and Julia Schönborn.
..
Tom LeFeuvre and Rob Wylie of Ottawa's Lac Deschênes SC check in.
..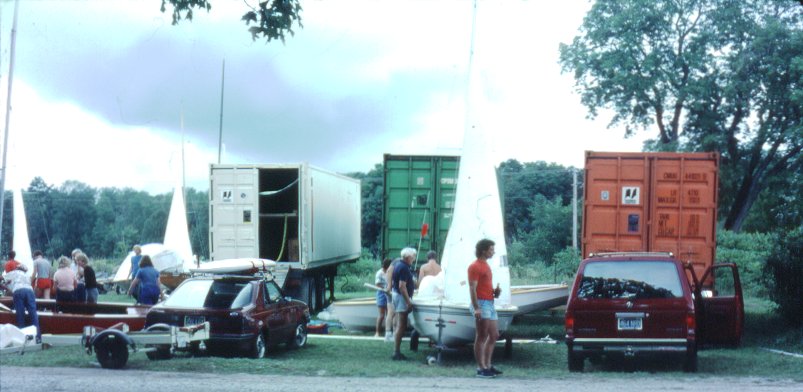 Sponsored by Canada Maritime Agencies Ltd., most of Team UK brought their own boats
which were delivered right to the site in these three containers.
..
The Wilson family: Joan, Helen and Neil leave no doubt about their loyalties.
..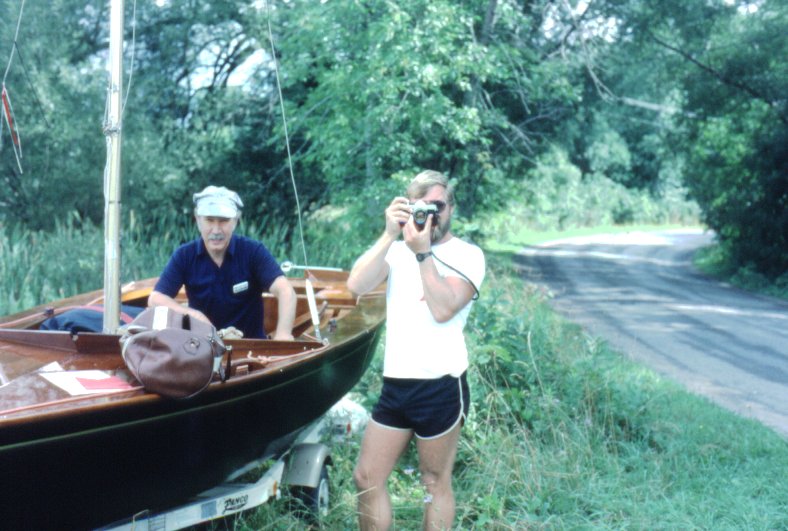 Earl Schnur arrives from Lake Orion, Michigan in his freshly re-built W1028
while Roger Shepherd snaps a memento of Uncle Al.
..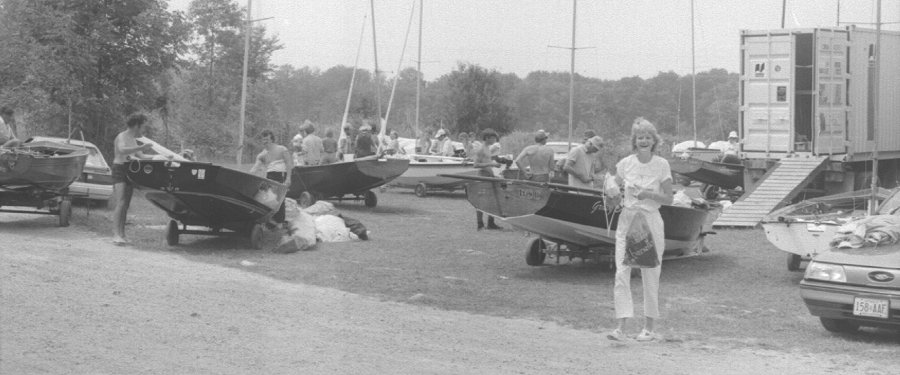 Busy times!
..
One of the favourites for this Worlds, Julian Redman, gets his sails approved...
..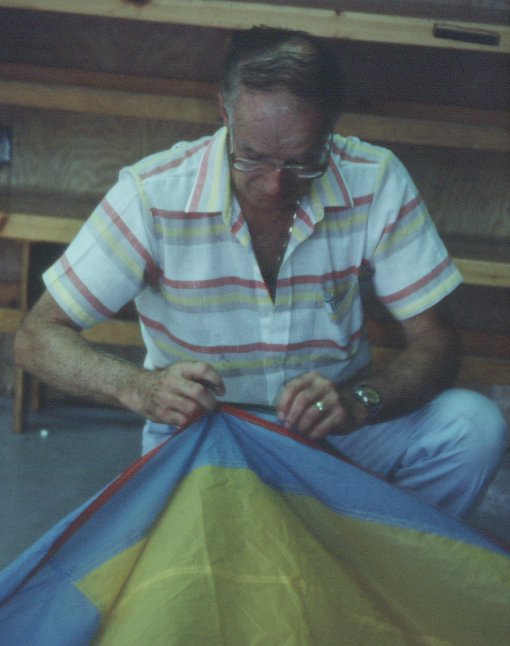 ... by Jack Taylor.
..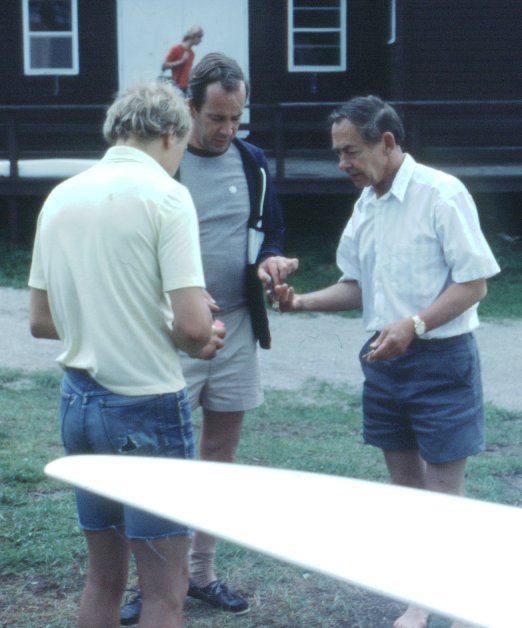 Tony Perkins (l), James Harden and Tony's dad, ???, try to decipher Canadian coins?
..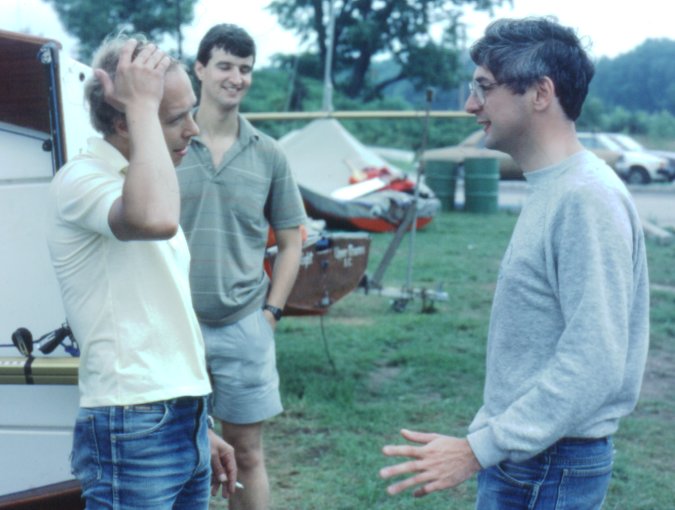 Tony Perkins, Giles Bowman and Trevor Newley on Measurement Day.
..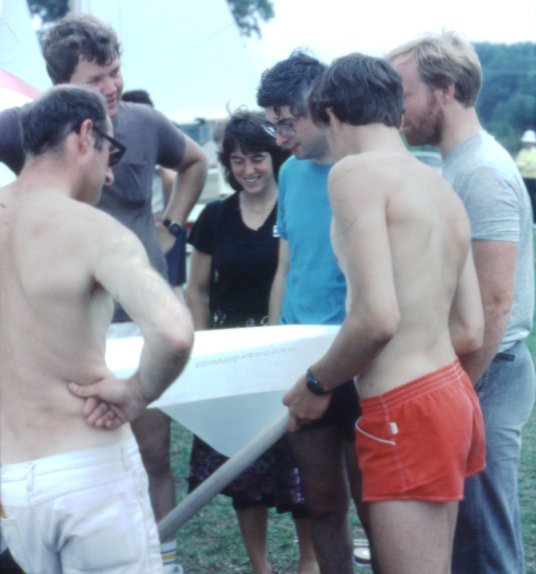 Centreboard check under the supervision of CWA Chief Measurer, Mike Codd (2nd from left) as Geoff Hodshon, June Underwood (soon to be Mrs. Robin Barker), Trevor Newley, Philip Hodshon and Robin Barker look on.
..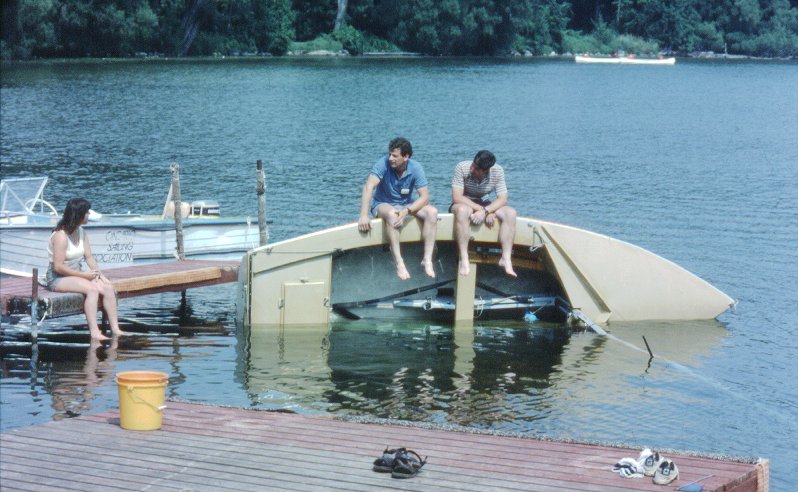 Supervised by June, the team of Frank Hendriksen and Keith Davies test the buoyancy of W5208
which they towed nearly a thousand miles to get here from Fredericton, New Brunswick.
..
Trevor Rose demonstrates the time-honoured method of shrinking a spi that didn't quite measure in.
..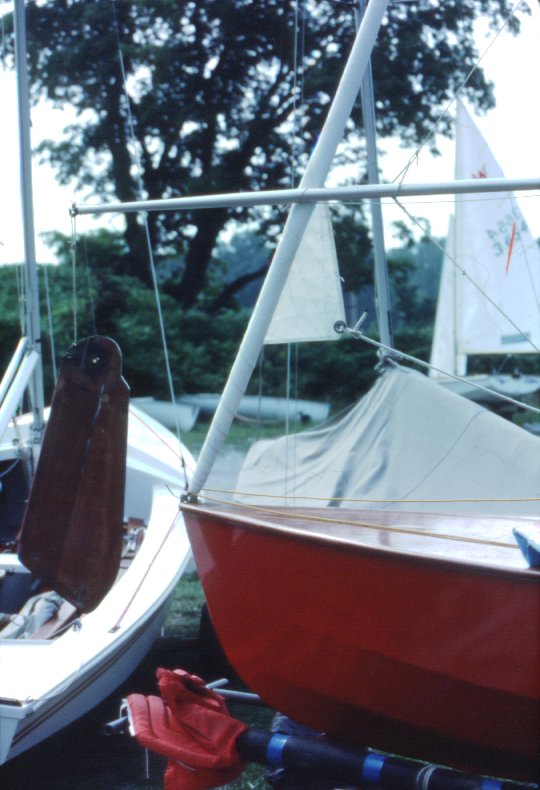 A re-epoxied Martin Collen rudder blade dries out...
..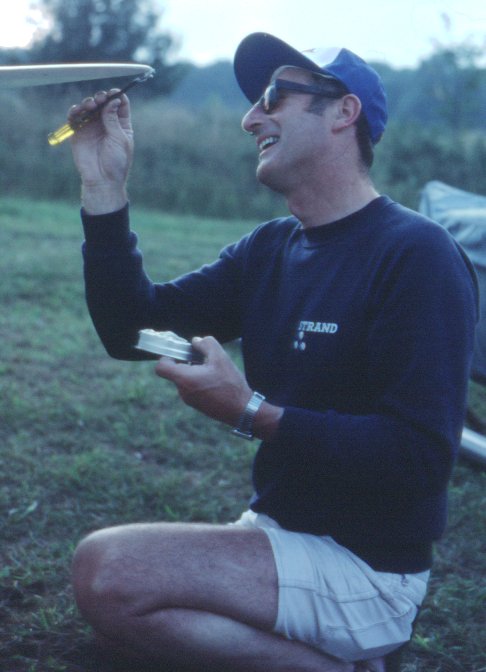 ... while Geoff Hodshon does a bit of cosmetic epoxy surgery on Nipegegi.