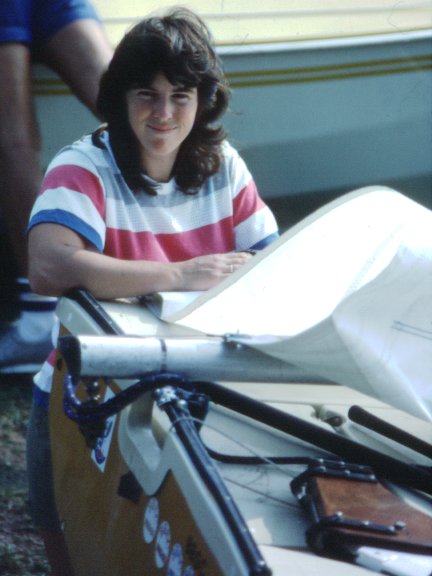 June Underwood rigs Chough.
..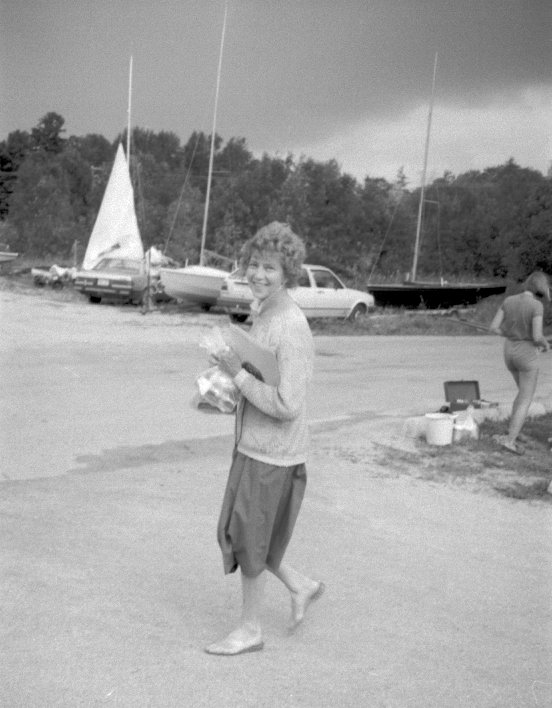 Dorothy Wilks delivers!
..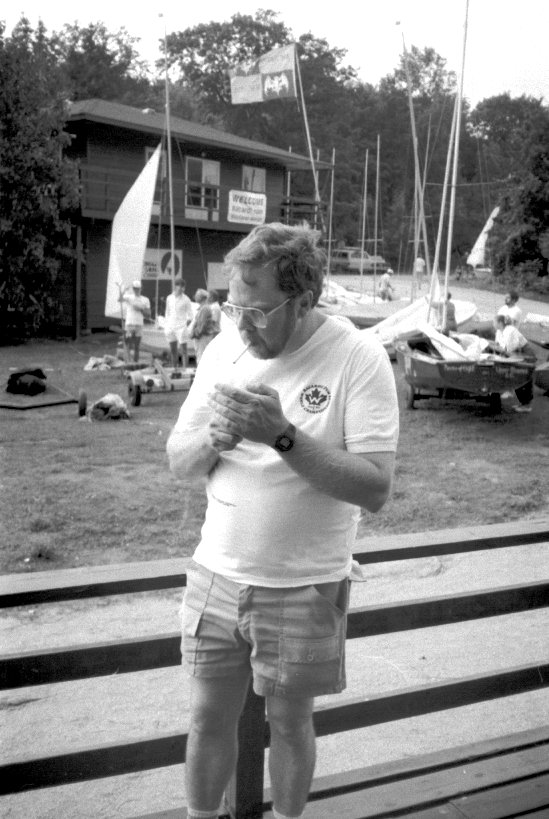 Our CWA Chairman takes a health break while modelling our 1986 Worlds official T-shirt.
..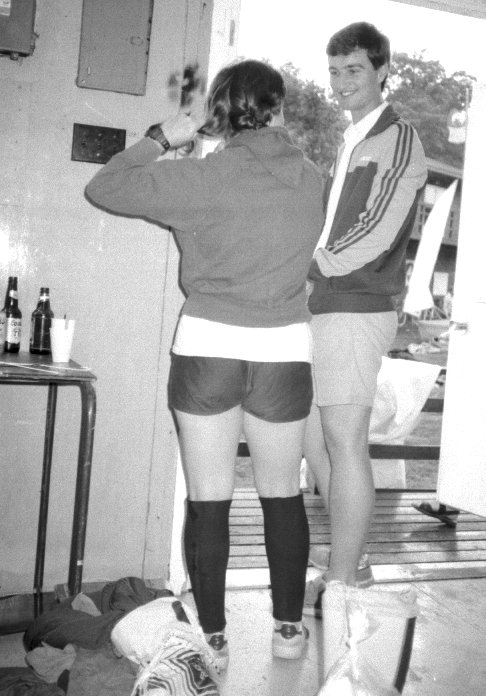 June Underwood and Giles Bowman get dressed for the rigours of the day.
..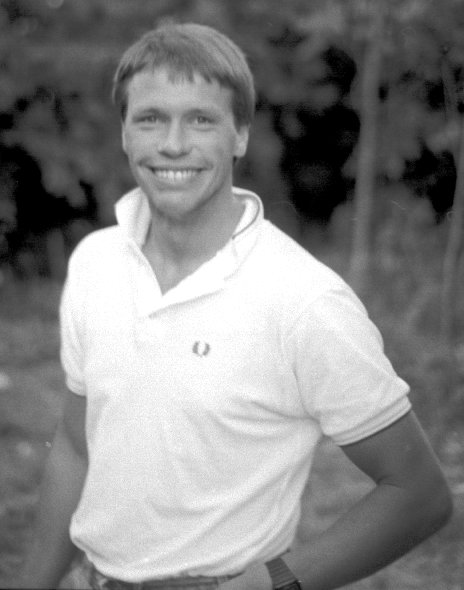 A World Champion smile
..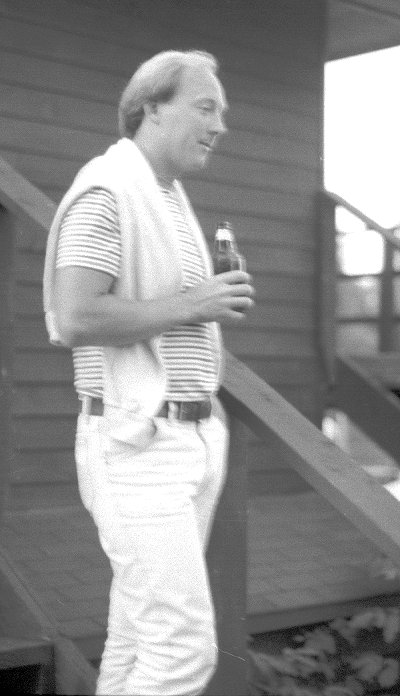 Mark Allerston
.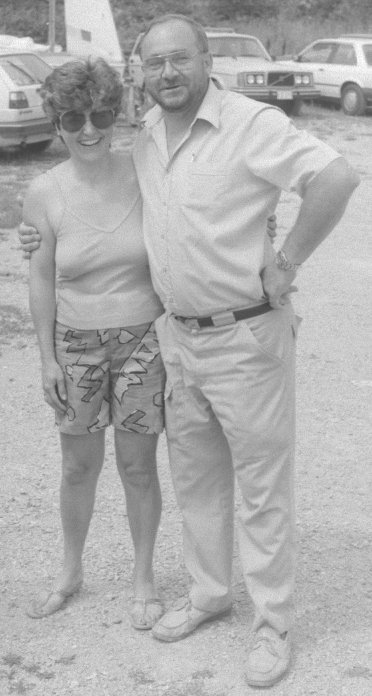 Irma Gierl and Russ Burrell came up from Toronto for a visit.
..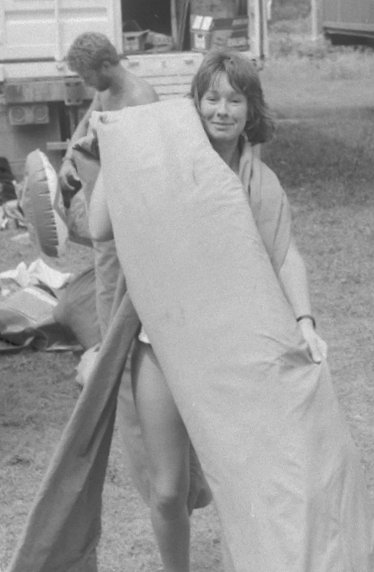 Sharon and Richard get their gear in order prior to packing up.
..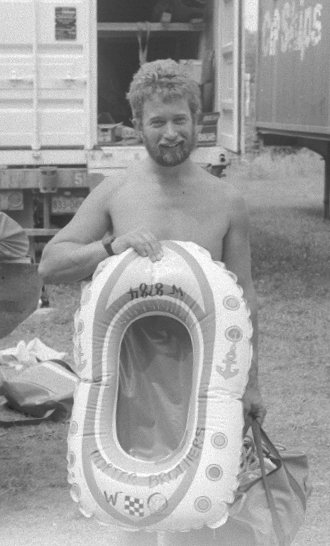 Richard Stone displays the earliest known prototype of the Wayfarer World
- supposedly built by Porter Brothers if you look closely!
..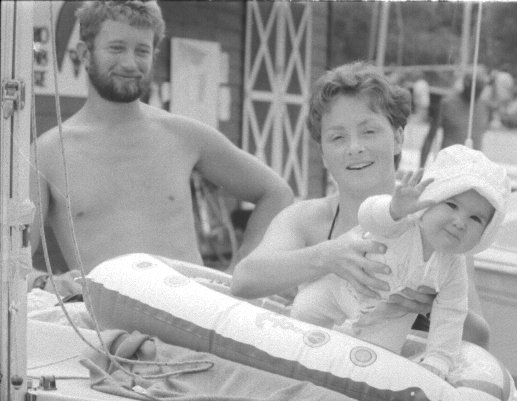 This new Wayfarer Mark is ...
...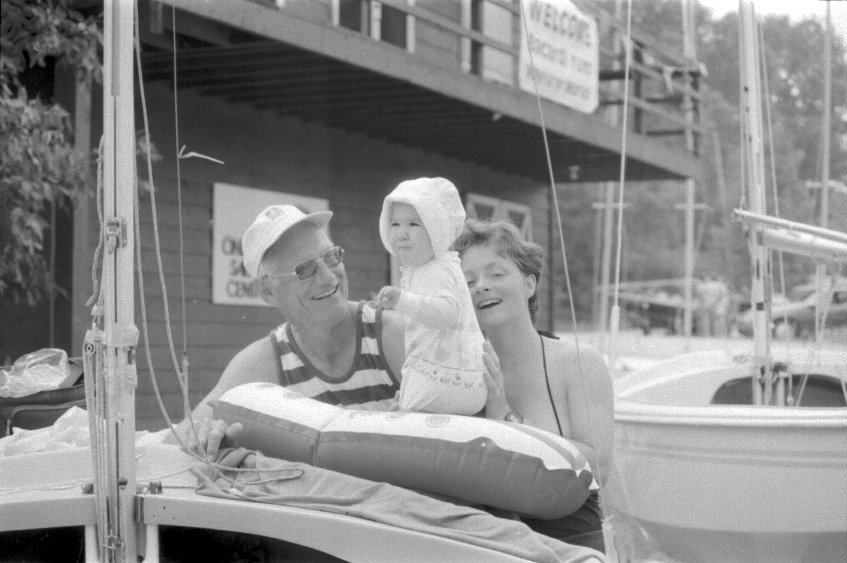 ... just the right size ...
..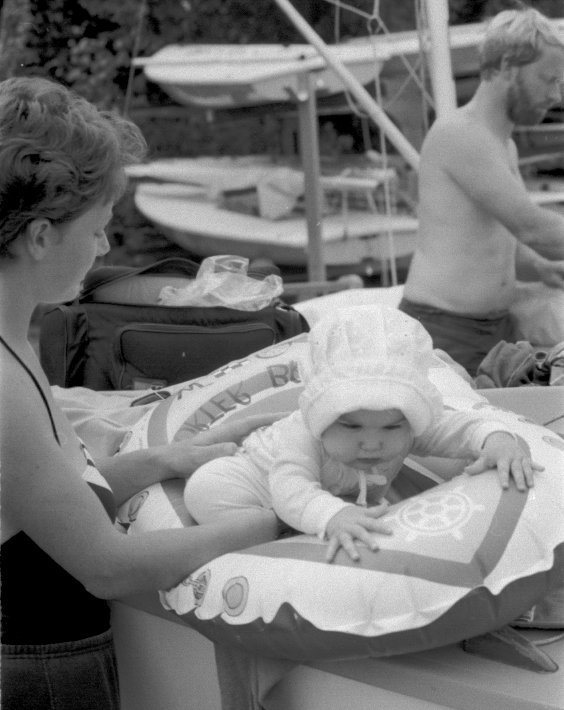 ... states Joanna Schönborn.
..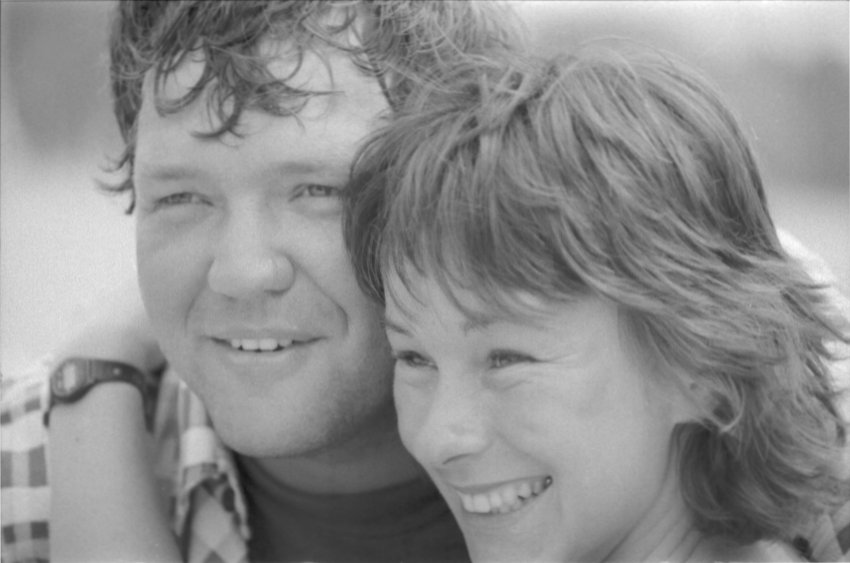 Mike Codd and Sharon Stone give the camera their finest smiles.
..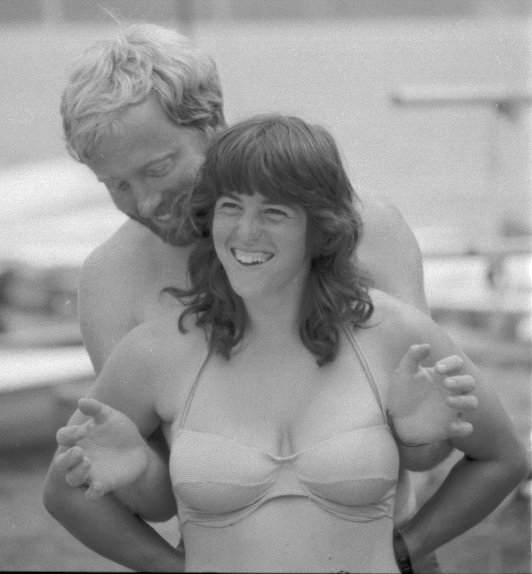 Robin and June in a playful moment.
..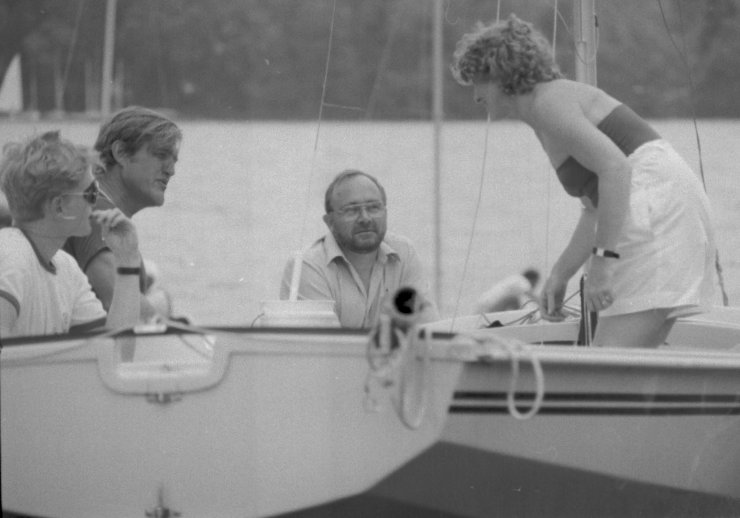 (l to r) Antony and Graeme Hinton, Russ Burrell and Sara Hinton