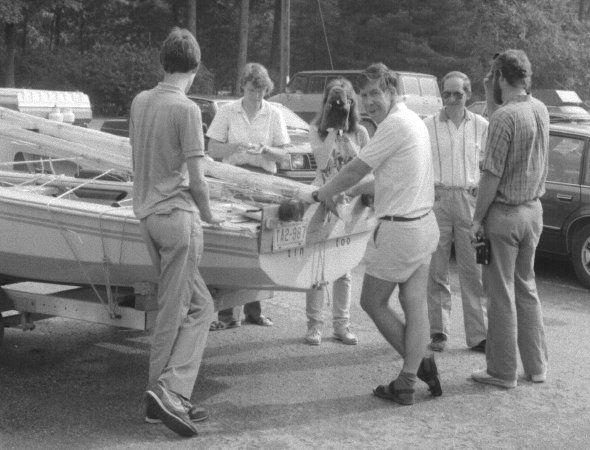 Getting ready for the long drive back to New Brunswick.
..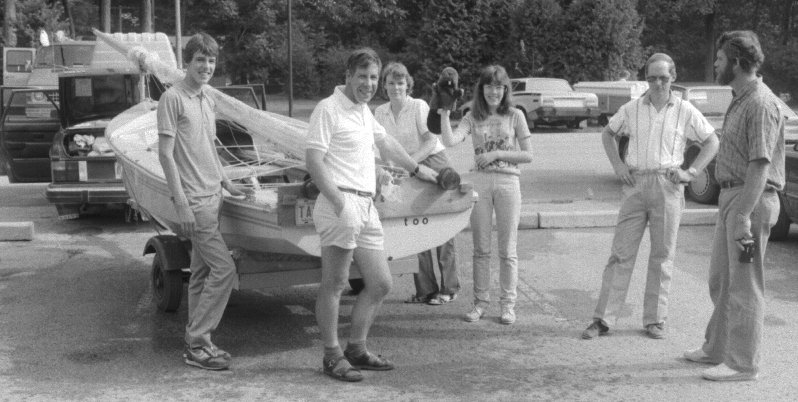 59: (l to r) ???, Keith and ??? Davies, ???, Windsor's Dave Connor and Tim Hartley
..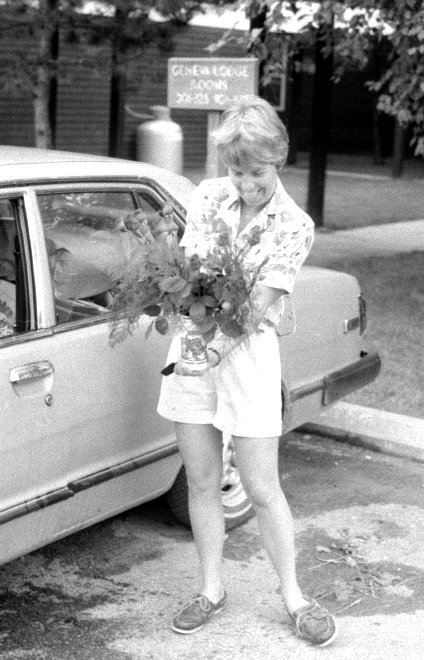 Trish Corken packs a souvenir that will need to travel carefully.
..
61: And why wouldn't Trish look so happy - surrounded as she is by three handsome lads,
(l to r) by Nick Martin, Graeme Hinton and Nick White.
..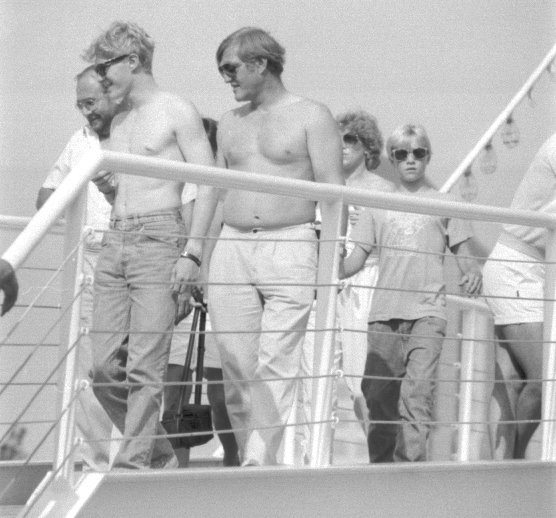 And before we let some of our buddies head back home to England, we dragged them around a bit of
the Toronto waterfront. (l to r) Russ Burrell, Antony, Graeme, Sara and Alexander Hinton.
..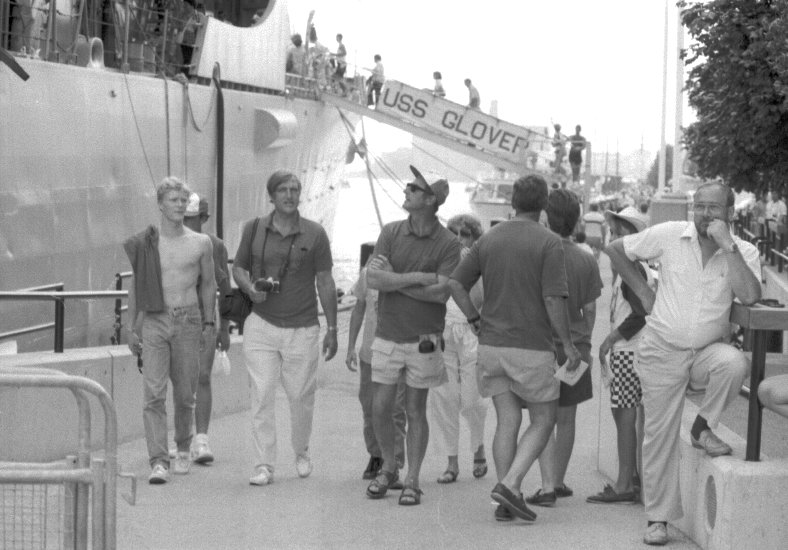 Geoff Hodshon casts a critical eye at an American visitor - after all, it was just 210 years ago that ...
..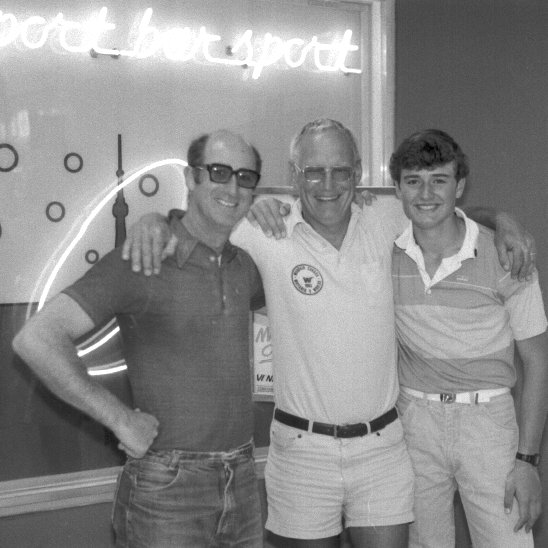 Smiles all around as Geoff, Al and Philip look forward to their next meetings.