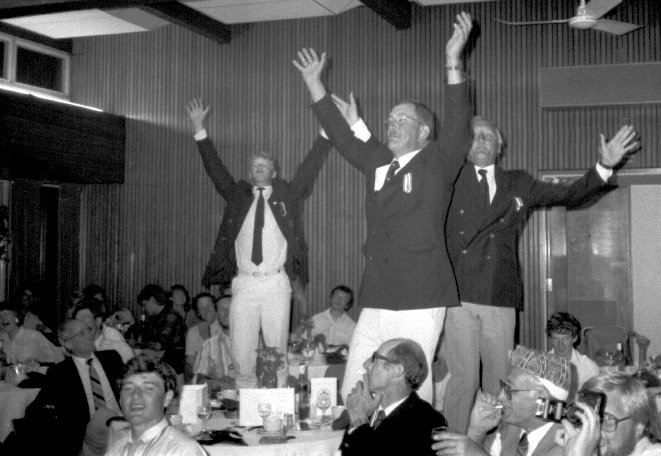 And now the real fun can begin as Neil and Colin Wilson as well as Trevor Rose
lead the drunken hordes in a rousing rendition of ...
..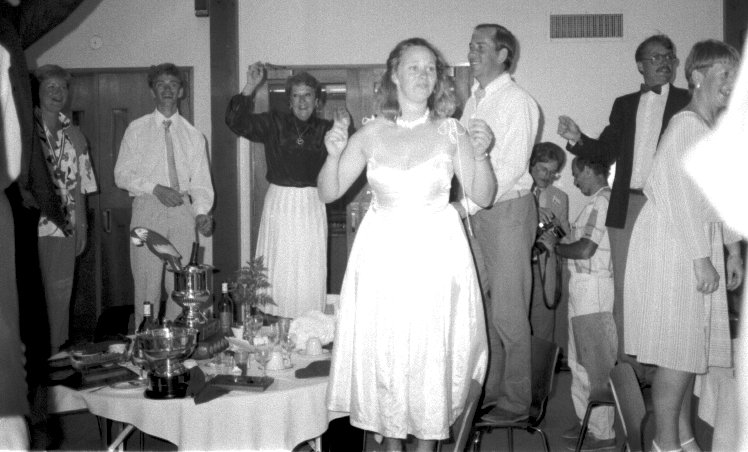 We're going up on sunshine mountain.
..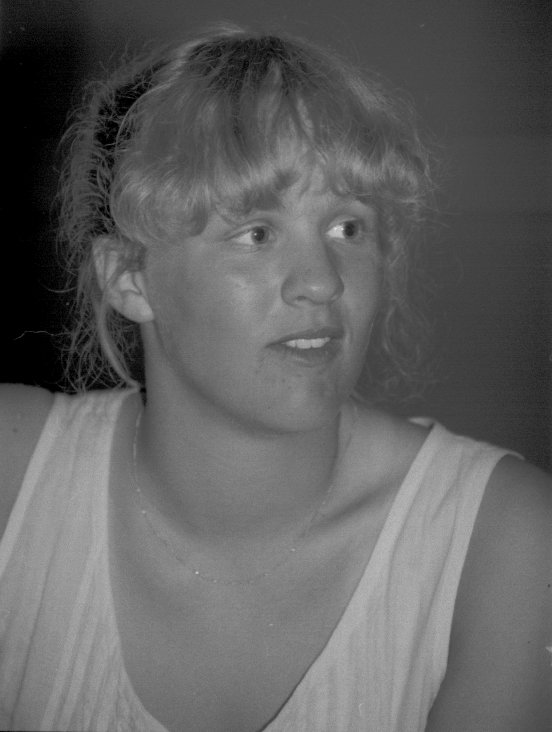 Helen Wilson looks deceptively sober ...
..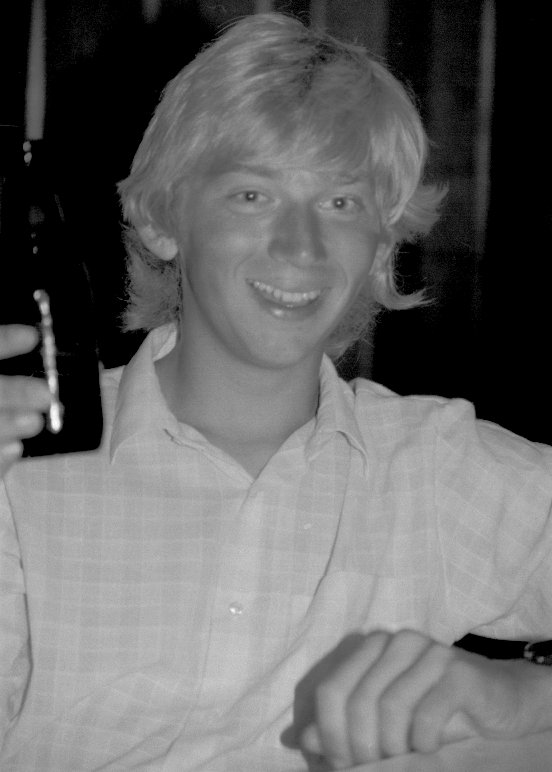 ... while Robert Morse looks happy with his Canadian beer.
..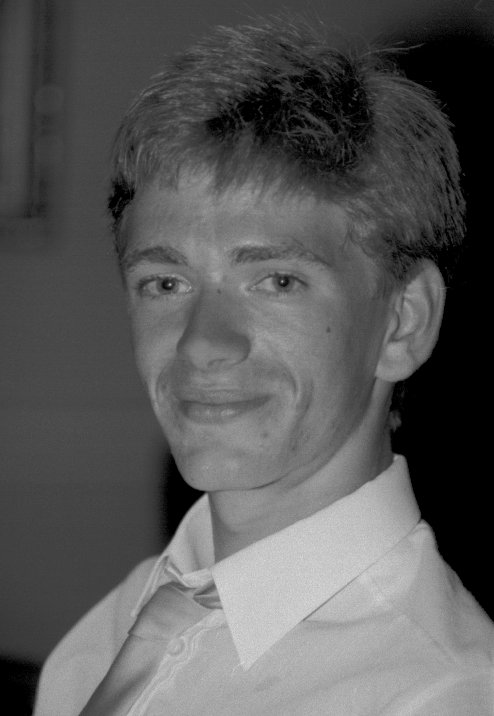 Definite mischief lurking behind Martin Collen Jr.'s eyes!
..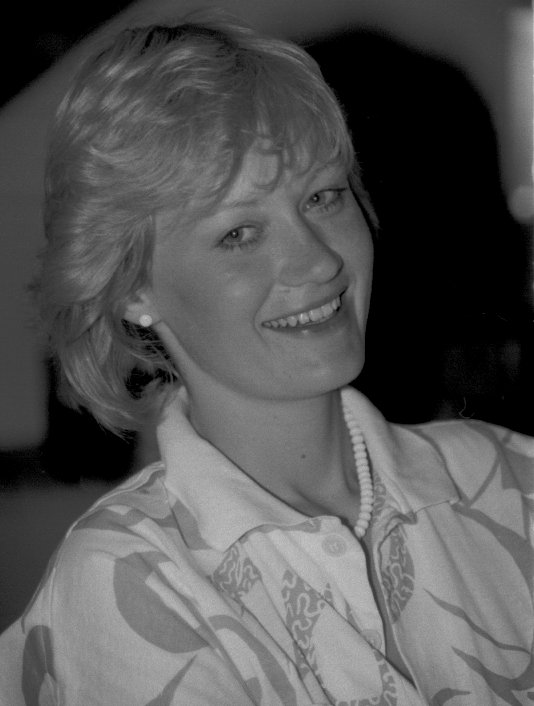 The lovely Caroline Perkins.
..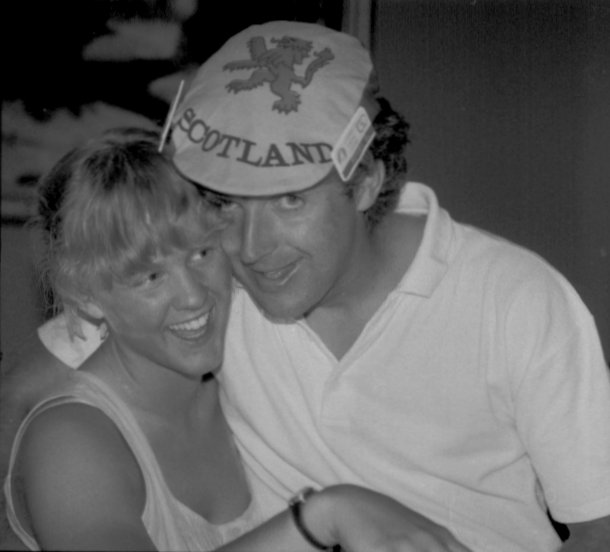 So, Kevan, where are you from, anyways?
..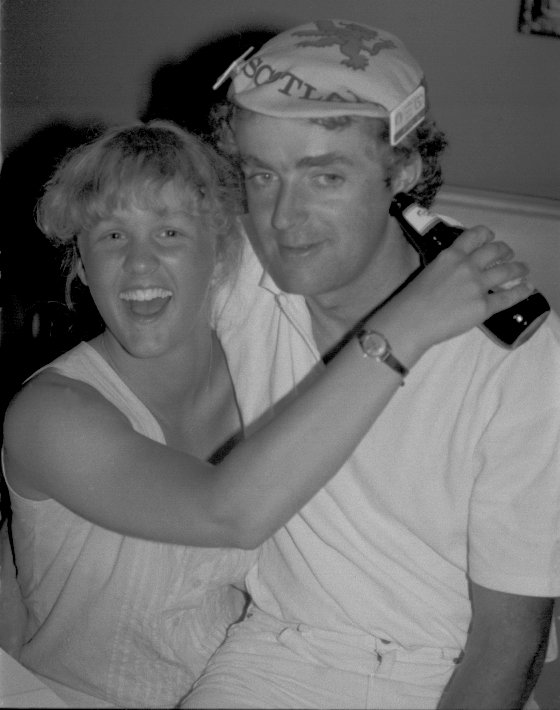 Didn't I tell you that the earlier Helen pic was deceptive???
Hell, she can't even find Kevan's ear!!