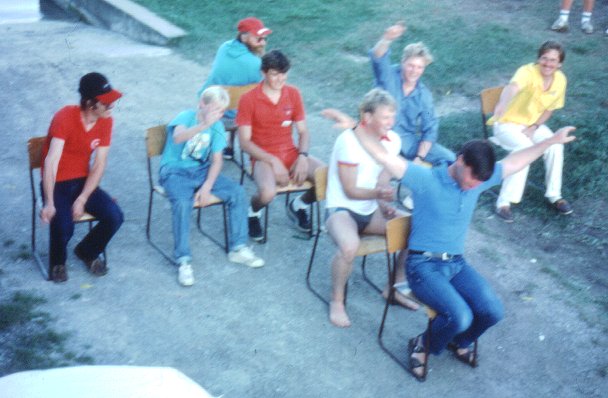 The Lancaster Bomber.
..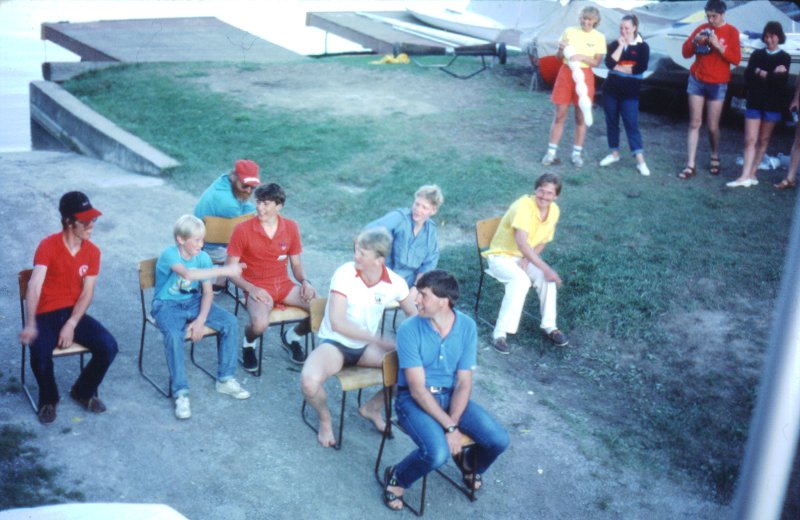 As I recall, Joe Schnur (l), Alexander and Antony Hinton, and Don Parker were the bomber's four engines while presumably Tim Kirby and Neil Wilson were pilot and co-pilot. Philip Hodshon in charge of bomb dropping and who better than Roger Redwin as the tail-gunner??!!
..
Alas! An emergency arises - one of the engines catches on fire and poor Joey Schnur gets doused
- much to the relief of these fans who stayed dry in a rapidly cooling evening!
..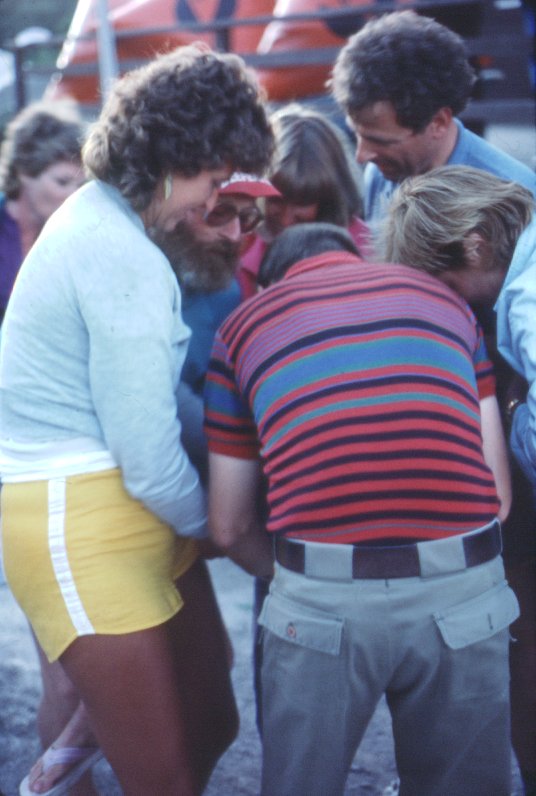 Another game whose possibilities were interesting to explore ...
..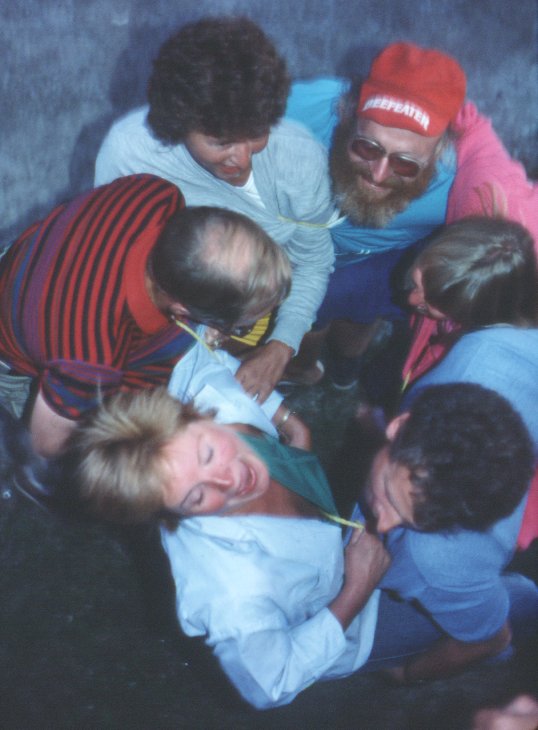 Using identical lengths of rope, teams were challenged to see which team could get
that length of rope up through the most sets of clothing.
.....
Shorts were a must here.
..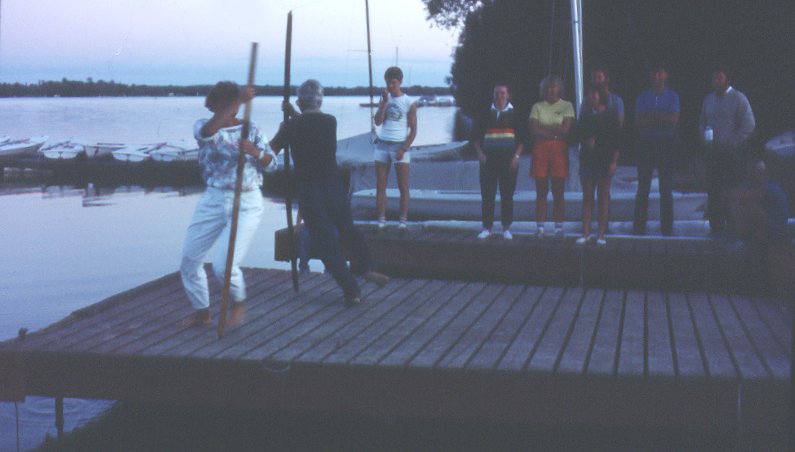 The key in this race was not to get so dizzy that you fell off the dock!
..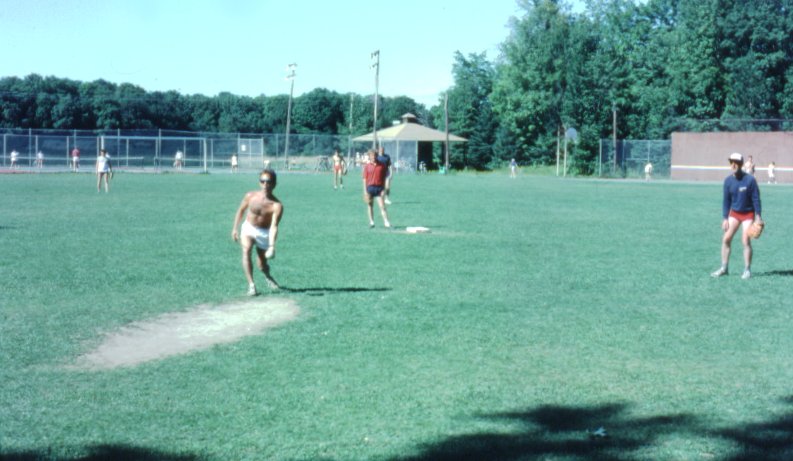 The North Americans dragged the Brits into a game of baseball (softball, actually - well, slow pitch, in fact)
- note Geoff Hodshon (r) a natural at first base while Brian Love prepares to groove one to his hitter.
..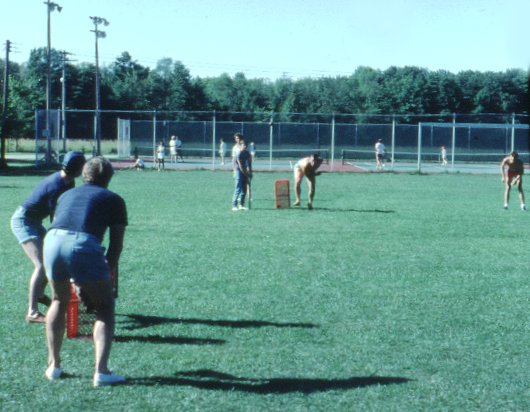 And then it was the North Americans' turn to learn cricket as Colin Wilson bowls one in there...
..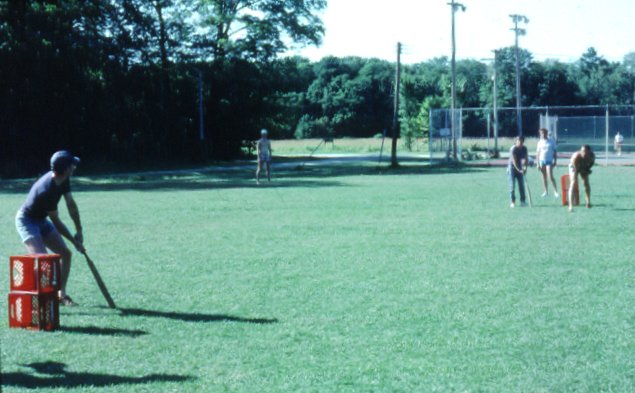 ... to Ian Brennan ...
..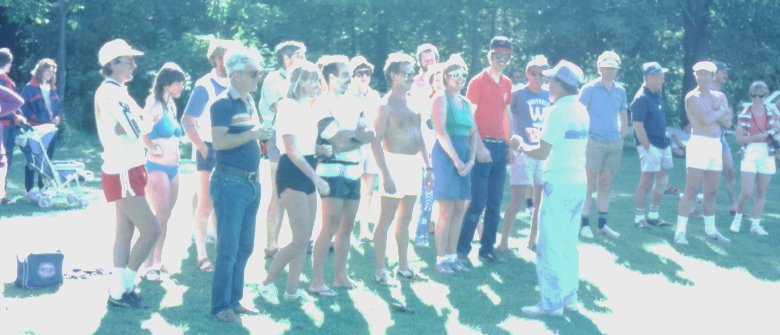 ... and Head Cheerleader, George Blanchard, whips the fans into a frenzy!
..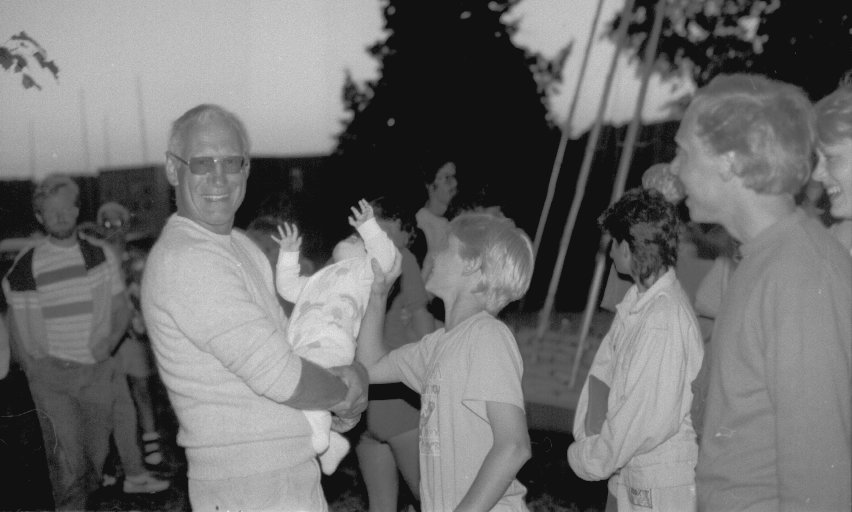 Uncle Al proudly displays his daughter's hiking abilities, a daughter who had just recently followed up her first word "Daddy" with a loud and clear dinner table rendition of "Roll Tack".
..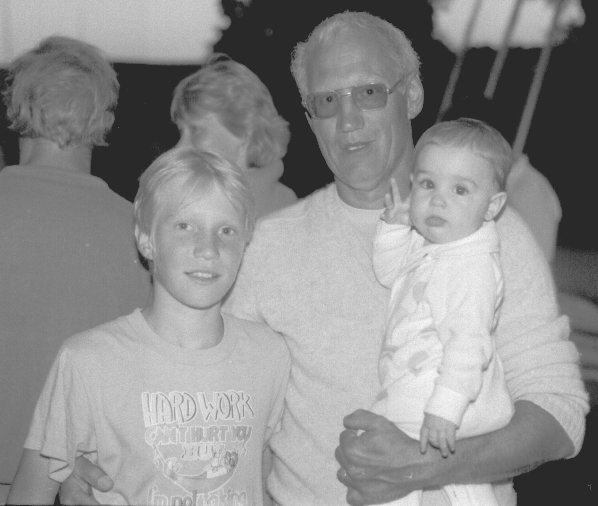 Uncle Al with Alexander Hinton and his humorous shirt plus Joanna.
..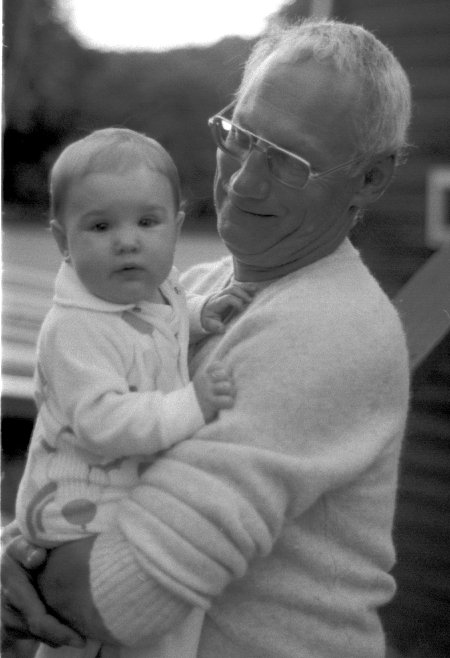 Responsibilities such as this...
..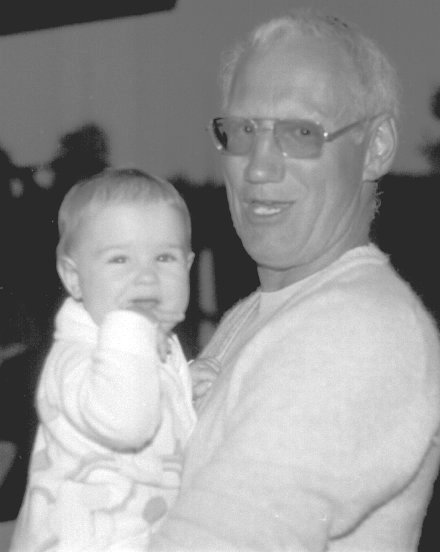 ... tended to be sobering but fun.
(Note: the entire next page is devoted to Christopher Schnur and Joanna S. baby pics and may therefore be of limited interest to the non-parents of these prodigies.)
Only nine years later, Joanna would step in as an emergency crew for Al (below) and score
two firsts in two races. Thus far, she has retired from further racing - with a perfect record!